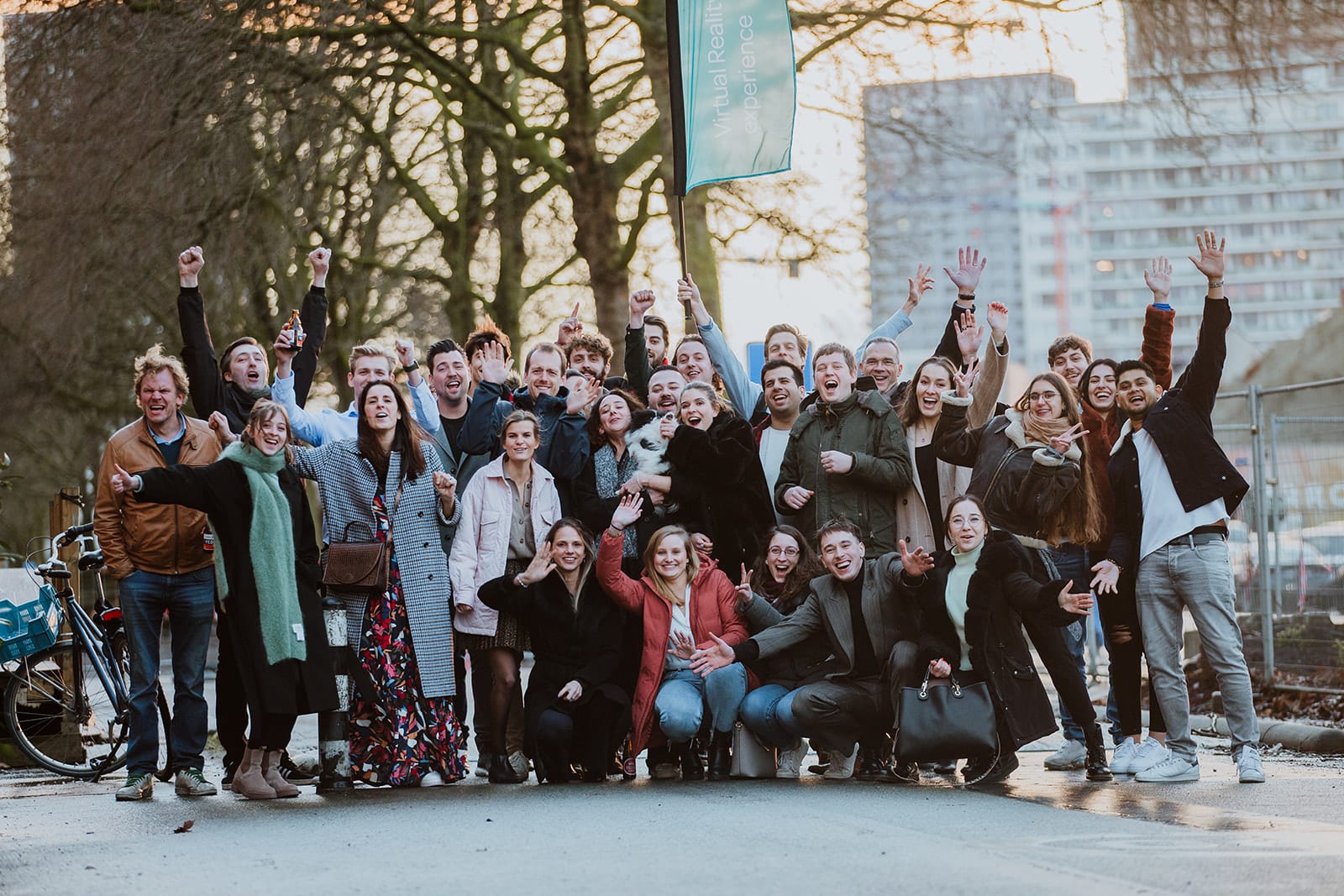 Customer Success Specialist BE
Antwerp

,

Vlaams Gewest

,

Belgium

COMMERCIAL
Job description
Are you an experienced Customer Success Coordinator with a passion for delivering exceptional customer experiences? Look no further! The Park Playground, a rapidly expanding start-up revolutionising location-based entertainment through virtual reality, is thrilled to welcome a talented individual to our dynamic team.
At The Park Playground, we're on a mission to make virtual reality accessible, enjoyable, and captivating for all ages. Our signature "free-roam" playing fields set the stage for unforgettable experiences, offering an array of family adventures, competitive shooters, and immersive escape rooms. Our venues are more than just spaces; they're vibrant hubs with cosy bar areas, well-equipped meeting rooms, and an environment designed to foster excitement and wonder.
As our new Customer Success Specialist, you will play a pivotal role in ensuring our customers' delight and satisfaction. We're seeking an organised professional with an unwavering attention to detail, someone who thrives on exceeding expectations and crafting creative solutions that empower customers to "explore the impossible."
If you're ready to join a team that's not only pushing the boundaries of entertainment but also cultivating a welcoming and inclusive atmosphere, we invite you to be a part of our journey. Embrace the opportunity to make a real impact, foster connections, and shape the way people experience virtual reality.
Don't miss out on this chance to be a key player in our thrilling growth story. Apply now to embark on an exciting adventure with The Park Playground.
Job requirements

What you'll be doing

Working closely with our Operations Team & Business Development Managers to ensure each event is delivered to specification so that our Customers have an amazing experience

Handle incoming B2C sales inquiries, understanding each customer's unique needs and providing tailored solutions that resonate

Taking ownership of the B2C pipeline, converting potential into reality by securing bookings and creating lasting relationships

Ensuring Customer invoices are produced correctly & paid on time

Owning the after-sales service, coordinating changes to existing bookings with accuracy, and serving as the bridge between internal teams

Uphold our commitment to exceptional customer service by consistently aiming for positive feedback and a high level of customer satisfaction

Identify opportunities for continuous improvement within our customer journey and internal processes as our company continues to evolve and expand
What you bring
Analytical and Critical Thinking: Your ability to dissect complex situations and arrive at practical solutions will be pivotal in ensuring our customers' needs are met and exceeded

Commercial Focus: You'll have a keen eye for numbers, and the ability to present customers with exciting commercial opportunities. You can identify commercial opportunities, such as partnerships and feel comfortable pursuing them.

Sharp Thinking: As the face of our customer interactions, your knack for quick thinking and adapting on the fly will be essential to delivering exceptional experiences

Fluency in Dutch and English: A strong command of spoken and written Dutch and English will empower you to communicate effectively with customers and colleagues alike. A basic command of the French language is preferred, but not essential.

Diplomacy: Working with diverse groups requires finesse and diplomacy. Your talent for navigating various personalities and situations will make interactions seamless.

Multitasking and Self-Organisation: Juggling different tasks and priorities will be your forte. Your exceptional organisational skills will keep everything on track.

Collaboration Skills: Comfortably collaborating with various teams across the business, you'll be the glue that binds different aspects of our operations together.

Proactive and Constructive Approach: Your proactive nature will shine as you actively seek ways to enhance customer experiences, identify areas for improvement and contribute to our growth.
You see yourself as

A positive & enthusiastic individual who loves to help people and be part of a team

A problem solver, no challenge is too great!

A person with a keen eye for detail.

Super motivated, eager to learn and grow at a fast pace.

Excited about the opportunity to build something from the ground up!
It would be fantastic (but not essential) if you also have:
Experience in the hospitality industry

Experienced in working within a start-up environment

Experience using Freshdesk, Teamleader and/or Aircall
What's in it for you?

Full time contract

Competitive salary

Laptop

Pension

Remote work

Team Buildings on location

Personal development and growth opportunities

Become a valued Team member within a fun, exciting and open culture
Location: We are searching for the perfect candidate in Belgium. The role is primarily remote, but we are searching for someone comfortable with travelling to our office in Antwerp, and our venues located around Belgium and the Netherlands.
Are you curious and feeling excited to start in a vibrant company that you can help to build and grow fast with? We encourage your application, even if you don't meet all of the desired criteria.
Join us!