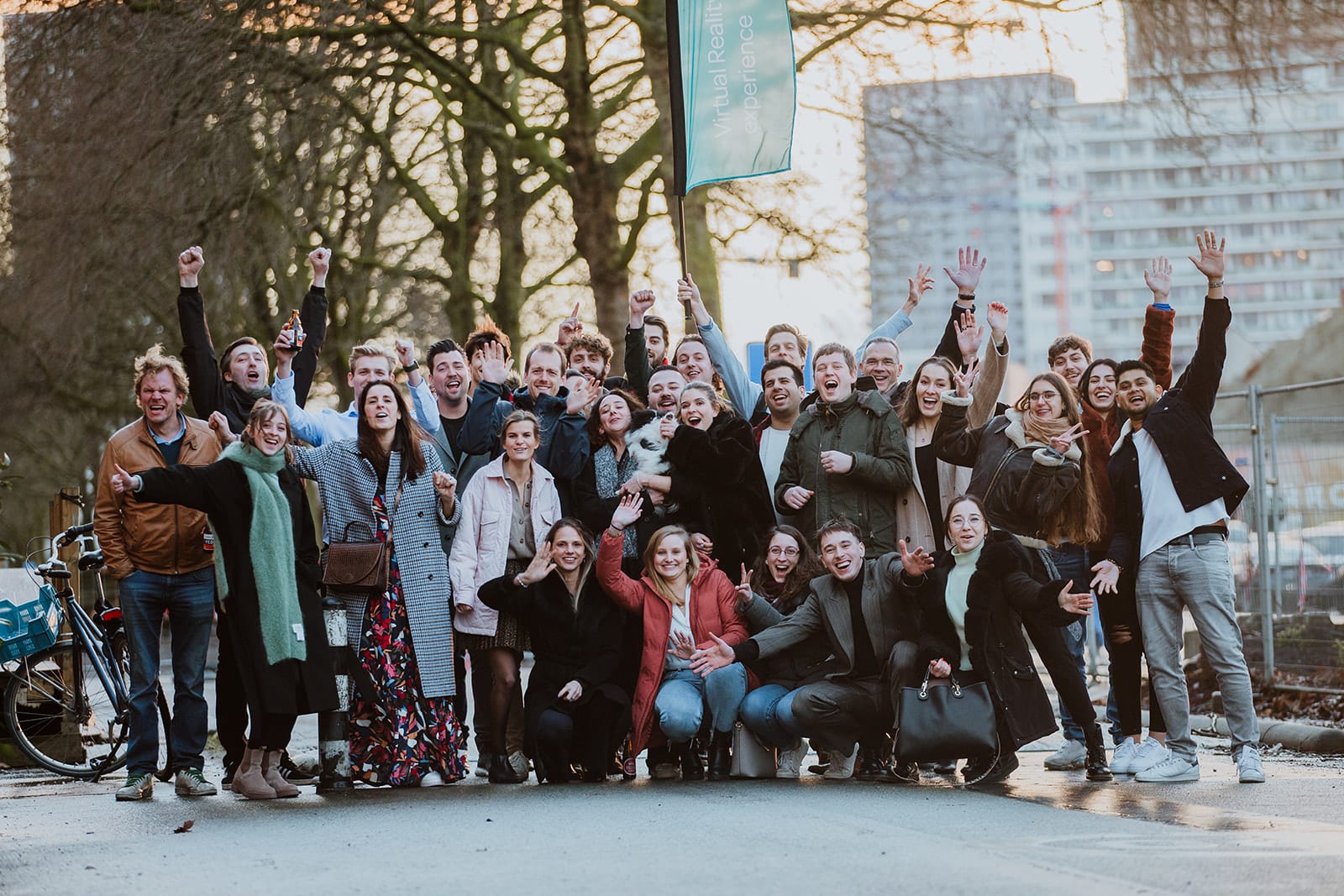 Virtual reality host flexible hours - The Netherlands - students welcome
several cities

,

Zuid-Holland

,

Netherlands

FLEXIBLE HOSTS - BE/NL
Job description
First of all, thank you for your interest!
At the Park, We offer location based entertainment in the form of virtual reality. We believe VR should be accessible, enjoyable for everyone (all ages) - anywhere.
Our main goal is to offer our guests the most amazing experience in terms of hospitality and also in virtual reality.


As a Host for The Park VR, you will be responsible for the most important part of our business, our guests' experience.
Welcoming our guests with your warm smile, and personality.

Offering and serving drinks and snacks.

Providing information and guidance regarding the guest experience.

Guiding our guests through their Experience and ensuring the safety and well-being whilst engaging and overseeing with basic technical support.

Offer excellent customer service by promptly addressing and resolving any guest complaints or concerns.

Create a positive and enjoyable atmosphere by engaging with guests, fostering a sense of community, and promoting a fun-filled environment.
We are open 7 days a week with reservations from 10am - 10pm. 
Guests book their experience via time slots on our website and shifts are rotated accordingly around these bookings. Availability will be set with an app and shifts will be assigned around this.
Job requirements
Excellent interpersonal and communication skills, with the ability to interact effectively and positively with guests of all ages and backgrounds.

Friendly and outgoing personality, with a customer service-oriented mindset.

Strong problem-solving skills to address guest inquiries, concerns, or complaints in a prompt and satisfactory manner.

Ability to work in a fast-paced environment and handle multiple tasks simultaneously while maintaining attention to detail.

Flexibility to work various shifts, including evenings, weekends, and holidays, as The Park often operates during extended hours.

Hospitality Experience
What we have to offer
The Park Playground offers you a challenging position in a rapidly growing international organisation. You'll have the opportunity to grow into a supervisor role and develop multiple management and leadership skills. Join our team and on top of your salary you'll also step into a dynamic and stimulating working environment alongside a talented group of colleagues. Embrace the chance to play and explore our latest experiences before anyone else, enjoy complimentary beverages during your shifts, and revel in the thrill of shared victories during our team-building events. This is more than just a job – it's a chance to immerse yourself in a world of fun and friendship.


List of our current venues where you can apply for:

Amsterdam
The Hague 
Eindhoven
Are you curious and feeling excited to work for a company that offers people the chance to have an out of this world experience?
Join!

The Park Operations team